Another busy week is upon me. The good news is that I feel like I am finally getting caught up at work. November was the beginning of a seriously busy time. My job is very schedule oriented and everything is time sensitive. The holidays do nothing to help the stress level at work. I am beginning to see the light though, and I am really grateful for that.
Since I make the rules around here, I'm going to lay another one on ya. I'm thankful today for Green Chile Stew.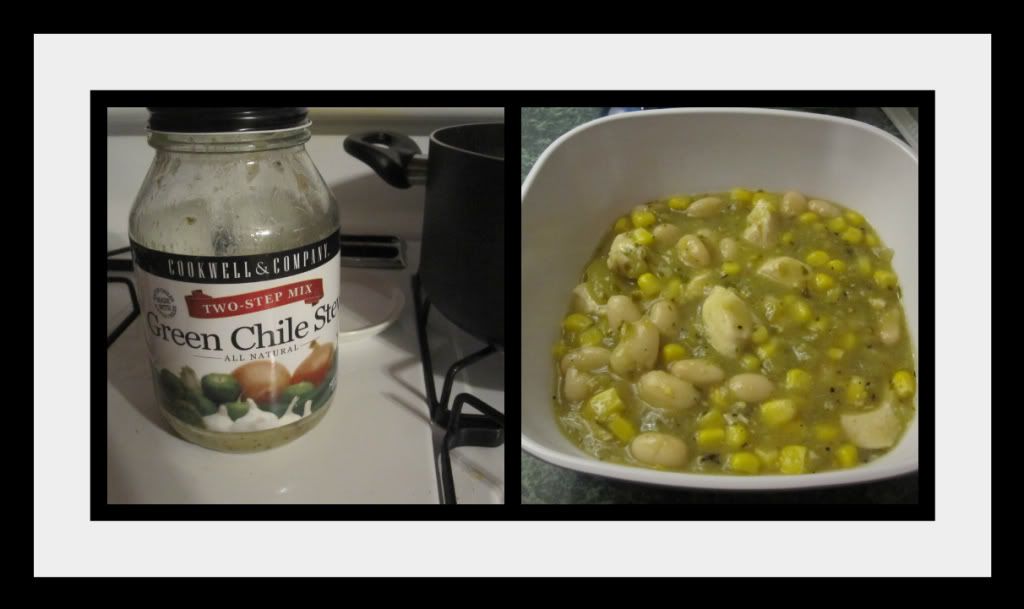 If you haven't tried this, you should. I am a huge fan of Mexican type food so I love it. I found it in the Spanish food aisle at the grocery store one time when I was planning on making Chili, so I tried this instead. All you have to do is cook up some chicken, everything else is in the jar. I always add a can of white Cannelini beans, and a can of corn. If you try it I highly recommend some cheddar cheese and sour cream to finish it off. It is a bit spicy so the sour creams cools it a little. Although I love cooking, sometimes it's really nice to be able to take it easy a little!